Soar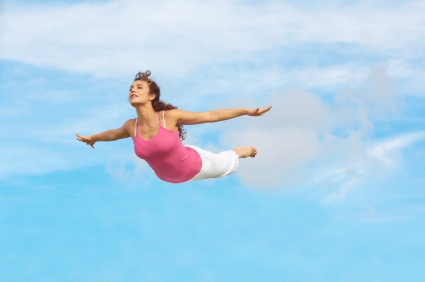 Experience the Joy of singing and let your voice SOAR.
Singing is joyous. It's something you do when you're feeling happy. It has a spontaneity that is quite child-like. It's fun and it makes you feel good.
Yet it's probably one of the most confronting and challenging of things to let your voice out into a world where it could be judged and possibly even be found wanting.
The SOAR series of programs were inspired by the desire to give voice to all of us who were told, at some point in our lives, that we couldn't or shouldn't sing. Whether it was the well-meaning choir teacher suggesting: "you just mime the words, dear," the teasing of a sibling, or the opinions of parents or friends, the message was clear.
"I can't sing." And for many it became a life sentence.
Studies rate public speaking as one of the most fear inducing experiences we can have as human beings. It's up there with the fear of death.
So, given the judgement experienced by so many about the sound of their singing voice, the fear of public singing must be exponentially higher than that of public speaking.
It stands to reason then, that an activity that can potentially make us feel so vulnerable needs to be explored in a safe and nurturing environment that is encouraging and confidence-enhancing in order to really free your voice and make it available to you as an instrument for enJOYment and living fully.
The SOAR series offers 3 programs:
1. Free your Voice - Breakthrough program - 3 sessions

For women who:
Have always wanted to sing, but haven't let yourself try
Don't think you have a voice
Want to communicate more clearly and confidently
Want to experience a breakthrough with your voice within 3 sessions
"Your ability to create a nurturing anxious-free environment was amazing… Inspiring! I learned techniques in the one session that took teachers hours to explain. You were able to teach this in an hour!
Sophia Markovtzev-Cece, Holistic Practitioner (MACA), Counselling / Psychotherapy / Australian Bush Flower Healing
"I'm hearing myself (sing) again – but this time with LOVE not FEAR. Thank you lovely Ganga Karen."
– S. McKinnon
2. Beyond Limitation - 3 month or 6 month program of either a weekly or fortnightly session (in person or via skype or phone) with email support between sessions.

For Women who:
Crave a greater sense of Freedom
Are ready for more self-expression and creativity in your life
To Reclaim your Authentic Voice
Reveal and Release any blocks that may be limiting your voice, self-expression and creativity
Experience Freedom – in your voice and in your life
"Ganga is an extraordinary voice empowerment coach. I have seldom met someone whose occupation is so aptly named. She believes everyone has a voice and has a proven process of voice empowerment that is applied uniquely to each student, according to their need. She's not just a singing coach, she helps release subconscious restrictions in our expression of sound, and limiting perceptions of our own ability."                                                                                                       

Catherine Smith, Professional Editor
3. S.O.A.R - A Mentorship Program

Sing Open – the pathway and expression for your true power
Awaken – your true gifts and your unique life purpose
Remember – who you are, know your true self and SOAR
"I am still flooded by the simple emotion of achievement. Achievement of a performance that I have never dreamed that I was able to do. Thank you so much for encouraging and keeping this dream alive.

Thank you for believing in me. I want you to know that you alone have truly made a difference in my life."

Denika Thomas-Witoko, Social Worker and Singer
"Over the last 9 months I have had such a profound experience with Ganga.

I have loved to sing but have never been comfortable since the age of about 7 and have always felt a cringe when I hear myself.

Ganga has provided me with a safe space to be vulnerable in exposing my true self and the exploration that such a journey entails.

I have discovered and am still discovering my unique voice.  It is such a joyous thing.
We have worked together to free my voice.  As a result my heart is bursting with love and my soul has been released.
For me to sing and express myself in song is such soulfood.
I have loved working with Ganga and am looking forward to much, much more.
May I soar and keep soaring.
Love and blessings for the gift of empowerment you have given me."

– Anna Clarke, Registered Nurse and Mother of four