Vitality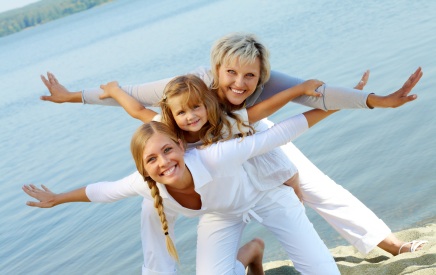 Are you feeling: tired, anxious, lacking motivation, alone, disconnected, stuck isolated?
Feeling you'd like to have more energy to live life fully, to spend time with your family and to have time for yourself?
Does you voice often feel strained, constrained or easily fatigued?
Do you find your love of singing inhibited by performance anxiety?
Rediscover your zest for life and have readily available ways to feel more energised and alive.
As one Singing the Self participant expressed so potently:
"The greatest gift I can give myself, my friends, my community, is the gift of my own good physical, mental, emotional and spiritual health, then I can give from an overflowing inner bucket, rather than from one that is depleted and leaking."
Singing the Self offers 2 Vitality programs:
1. Reconnect - A 10 week program
For women who are juggling: life, work, family… the list is endless – to:

Reconnect to yourself and your own voice
Reveal and release any blockages that are inhibiting your natural balance and vitality
Speak your Truth
Experience more energy, fun and freedom in your life
"I know how to shift my breath to my centre and feel the 'buzzing' within me when I choose to speak from here. Over the past couple of months I have used it in all sorts of situations.

Like countless meetings speaking my truth and negotiating difficulties with my son at school, in speaking with other women about a tricky subject or just being with my children in everyday life!

It is such a gift to me and I thank you so much for showing me the pathway."

– Susan Stark, www.naturalparenting.com.au
2. Reclaim and Radiate - Offering 3 Month or 6 Month programs of either a weekly or fortnightly session (in person or via skype or phone) with email support between sessions.

For singers or anyone who has always wanted to sing, to:
Reclaim your authentic voice
Release fear and performance anxiety
Reveal your fabulous voice in all its glory
Radiate your magnetic stage presence
"It's not about the singing – it's about the fear behind it, my patterns and what I am unaware of that blocks me from my full potential. I finally found my voice! And began to enjoy it and celebrate it"

– Sophia Markovtzev-Cece, Russian Folk Music Vocalist, Sydney Balalaika Orchestra
"I had the privilege of meeting Ganga in a workshop at a retreat with Petrea King.

Her beautiful voice and dynamic workshop inspired me to return to singing lessons…my goal to finally rid myself of my performance anxiety. Ganga worked with me exploring my anxiety and introduced practices to change a lifetime of fear prior to performance.

During this year I returned to my professional singing engagements with ease. I was able to perform without debilitating nerves.

Ganga had simply worked a miracle and I am forever grateful".

– Belinda Shanahan, Singer