About
The voice is an extraordinary mechanism for transformation and it is positioned perfectly in the body forming a bridge between the heart and the mind.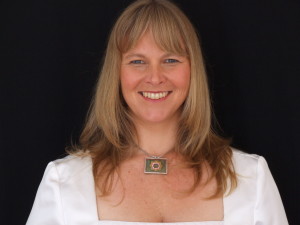 Yet this is a narrow bridge and with so much moving through this area, it's no wonder that things get stuck and blockages form.
Having worked with many thousands of people, Ganga Karen Ashworth has developed proven voice techniques and processes that are not only inspirational, they produce profound and powerful results.
Ganga's unique approach engages both the speaking and singing functions of the voice, along with the breath and the kinesthetic sense to release blockages inhibiting:
• Vitality
• Wellness
• Confidence, Performing
• Speaking your truth
• Public speaking
• Singing or Performing in public
• Creativity
• Singing free from strain or fatigue
• Stepping into your Life Purpose
• Birthing with your voice
About Ganga Karen Ashworth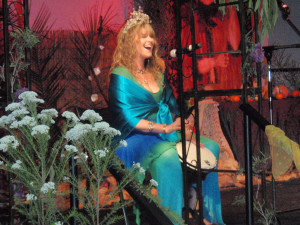 Ganga Karen Ashworth B.Mus.Ed. (Sydney Conservatorium of Music) a charismatic Singer, Songwriter, Speaker, and Author of the book Singing the Silver Circle, is passionate about voices.
A dynamic Facilitator and Transformational Voice Empowerment Coach, she employs her 20 years of teaching experience to empower others to experience their own voice as a powerful tool for self-expression, writing, healing and personal transformation.
Ganga brings her passion for voices and personal growth "From the stage to the counselling room," as Rachael Kohn on her ABC Radio National program "The Spirit of Things" described.
A luminary in her field, Ganga has lectured at University in Music Education, and has led workshops and spoken at conferences for teachers, doctors and medical practitioners, counsellors, yoga teachers, choral conductors, The Anthroposophical Society, midwives, doulas, educational and business leaders.
A facilitator at the renowned Petrea King's "Quest for Life" Foundation, the sessions Ganga presents are considered to be "the turning point in the program" for participants diagnosed with cancer or facing life crises.
A regular facilitator at the Metavision Institute, Ganga also empowers students training in holistic counselling.
Her encouraging style and engaging manner inspires empowering vocal experiences in sessions for individuals through to groups of over 1100 people.
Trained at Australia's renowned Sydney Conservatorium of Music, (University of Sydney) Ganga is a charismatic performer described as having "the voice of an angel". She is an accomplished Songwriter and Recording Artist and has produced two CDs.
A highly regarded choral conductor, Ganga has established vocal ensembles and A Cappella groups across the state, including adult community groups who meet weekly to sing world music, mixing the wisdom of ancient traditions with the joy and soulful expression of voices joined in harmony.
Having studied many healing modalities including Kinesthetic processes, Yoga and Nada Yoga, Ganga has a profound understanding of the effect of sound, voice, and vibration on the physical and energetic body.
Inspired by experiences in hundreds of circles that she has facilitated and based on case-work with the thousands of people that have experienced her unique voice empowerment coaching style, Ganga's vision for Singing the Self is to empower women with the tools and inspiration to utilise their own voice as a source of wellness, confidence, vitality and freedom in their lives.